tREX: The Renewable Energy eXperience
Did you know we are surrounded by renewable energy?
Whether it's green transportation, energy efficient buildings or an urban farm, it's just a question of taking another look around. 
Join Chris and SPEC's Energy Team in exploring a diverse array of renewable energy assets at Olympic Village and let's discuss how far down the road we are for a zero fossil fuels future.
All tours run from 11:00 am until around 12:30pm.
Tours start at the Olympic Village Skytrain Station and end at the Creekside Community Centre.
Tours will resume in the spring of 2023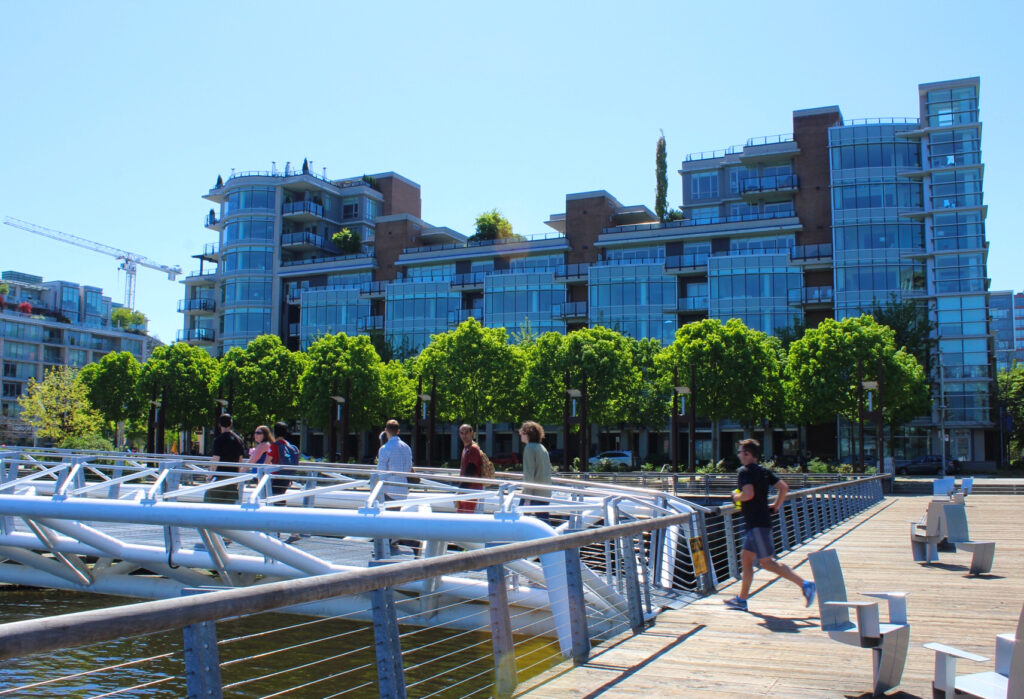 False Creek Neighbourhood Energy Utility
Visit this innovative waste thermal energy facility and learn how it uses the neighbourhood sewage to produce heat and eliminate more than 60% of greenhouse gas pollution associated with heating buildings.
Learn what passive design means and see architectural examples around the neighbourhood.
Understand what it means for a building to be "LEED Certified" and discover how Olympic Village's LEED Platinum Certification made it the greenest, most energy efficient and sustainable neighbourhood on Earth in 2010.
Olympic Village is teeming with solar power. See how many panels you can spot during the tour.