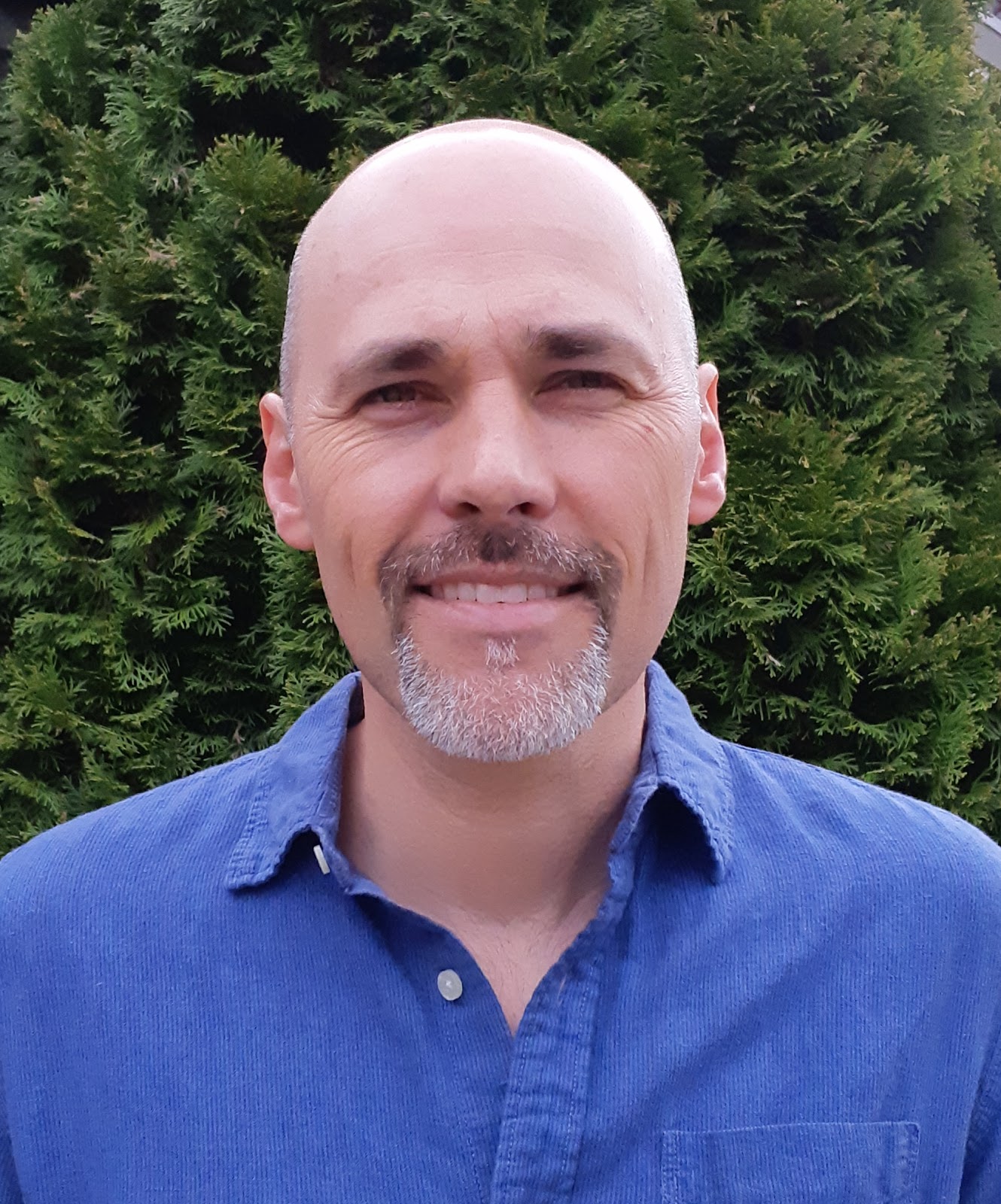 Before joining SPEC, Oliver worked for several non-profit organizations in his home country of Argentina, in the areas of environmental education, integrated water management, poverty reduction and micro-finance. He earned a master's degree in sustainability planning from the University of British Columbia, a graduate diploma in non-profit organization management, and a BA (Hons) in business economics. Oliver loves walking, running and cycling in the Pacific Spirit Park with his family and friends. He has been with SPEC since 2012.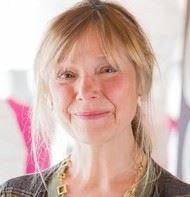 Fund Development Coordinator
Barbara brings extensive experience in community engagement, communications consulting, development and marketing to SPEC. Her work with leading charitable organizations and the City of Vancouver has been recognized with several awards. Many of her stories and interviews as a TV host, reporter and writer focused on issues related to the health of people and the environment, and she is an advocate for integrity in food and cosmetic ingredients and labeling. Barbara is the loving parent of two young adults and her bird-friendly backyard is a welcoming oasis for a wide variety of fly-in guests.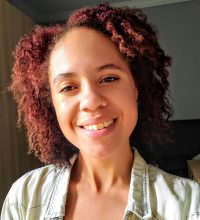 Madyson is an avid outdoor enthusiast who has cultivated a deep love and respect for the beautiful landscapes that make BC so stunning.  Stemming from a need to explore and expand her horizons, Madyson has travelled the world from the Yukon to Tanzania, which motivated her to purse a Bachelor of Environment from Simon Fraser University. Through her undergraduate studies and experiences in the non-profit, private and municipal sectors, Madyson has gained a wealth of experience in wetland restoration and conservation, riparian habitat enhancement and Global Information Systems. As her degree draws to a close, Madyson aims to work towards building climate resilience and to further her knowledge in habitat restoration. She is proud of her diverse heritage and believes that diversity is a strength that will allow us to face the challenges ahead. In her spare time, Madyson loves hiking, camping, backpacking, travelling, reading, horseback riding, and practicing jujitsu.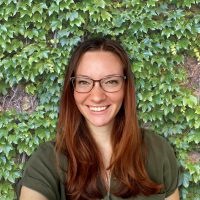 Communications Coordinator
Katie brings experience in creative communication, non-profit strategy, and graphic design. She has a BSc in biology with a focus in conservation and sustainability and has cultivated knowledge in communications and graphic design through personal study and work. She runs Wildlife Social, an organization dedicated to teaching nonprofits how to best utilize social media. With a love for wildlife and all things outdoors, Katie is passionate about environmental conservation and living sustainably. In her free time, she enjoys hiking, swimming, and painting.
School Gardens Program Coordinator
Sharlene is a graduate from the University of Waterloo and Sheridan College. As a Community Development specialist, she has more than a decade of experience working with the Not for profit sector and municipal government developing community programs, partnerships, volunteer programs and community capacity building. As a Master Gardener,  she is an advocate for the benefits of time spent in nature and in the garden.  Sharlene is a recent graduate of the KPU Farm School program and is very interested in regenerative agriculture and small scale farming. She looks forward to sharing her passion by seeking to engage and inspire the next generation about the importance of food security, climate resilience and connecting to the natural world.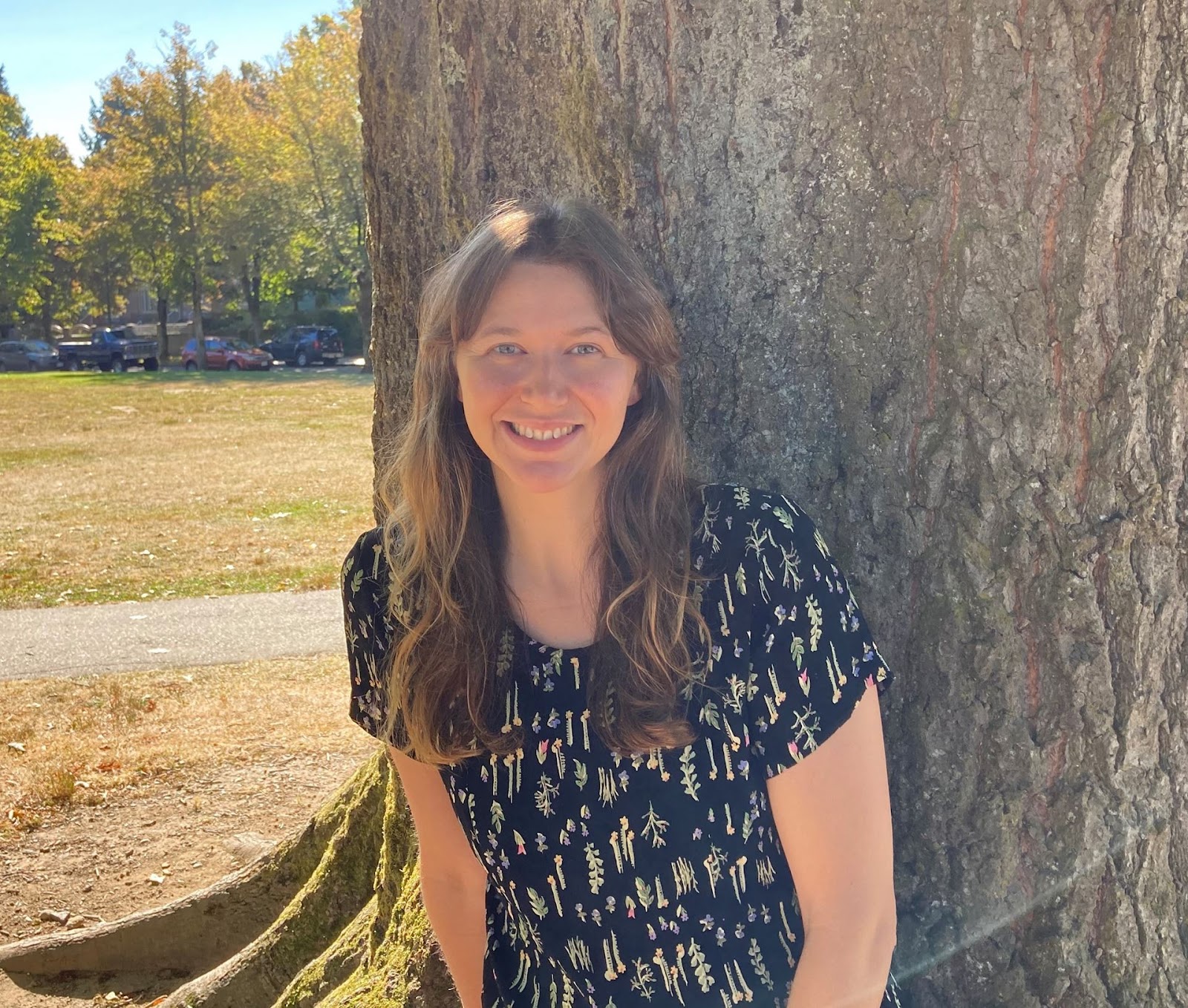 Farmland Ecosystem Services Project Coordinator
Georgia brings over a decade of experience working in local food systems, communications, research and non-profit management in BC. She completed her BSc in Sustainable Food Systems at UBC and has worked at the BC Association of Farmer's Markets for the last 10 years, supporting farmers, small businesses and markets. She is passionate about the intersection of environmental sciences, food systems and policy and is currently completing a Master's of Land and Water Systems at UBC, focusing on the role of agriculture in climate change mitigation. Georgia grew up in East Vancouver, where she still resides with her partner and their backyard chickens. In her spare time, she loves being by the ocean, exploring nature and cooking.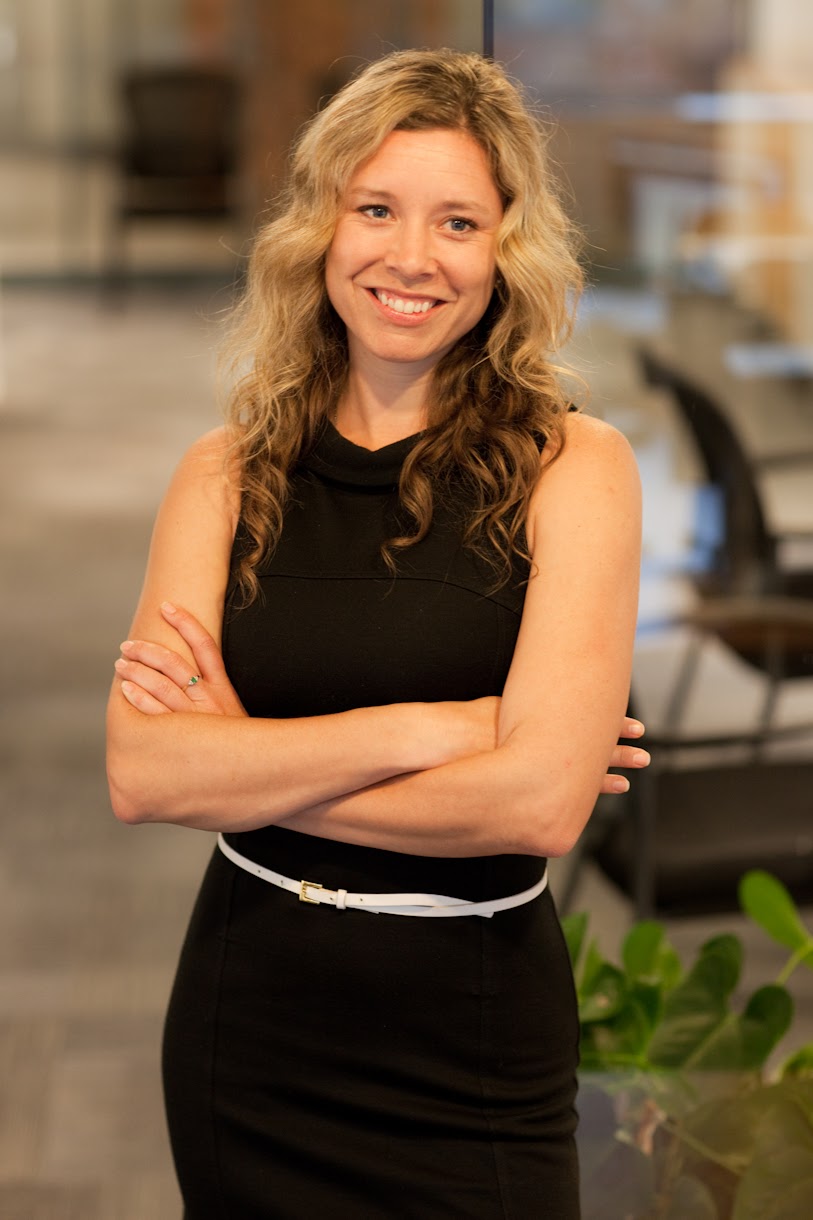 Textile Lab for Circularity - Collaborative Innovation Project Partner - Leverage Lab
As the Founder and CEO of the Leverage Lab, Sara dedicates her time and energy addressing systemic real world problems. Specifically, she supports organizations in mitigating climate change through effective facilitation, inspiration and strategic planning. Her passion for engaging people has gifted her with a vast network and an uncanny ability to know who to connect to and when; finding ways of working across silos and building collaborations that are in service to a wider agenda. Over the last five years, Sara has had the pleasure of working with: The City of Vancouver, Government of Alberta, Lululemon, H&M, Value Village, Salvation Army, Intuit, UBC, Surfrider Foundation, Social Innovation Generation (SIG), Intact Insurance, Vancouver Economic Commission, Vancouver Pride Society, United Way, Starbucks, and Hootsuite. Sara was selected and mentored through the Women 4 Climate C40 Mentorship program to advise on the fundraising execution and outreach for the TLC Pilot Project.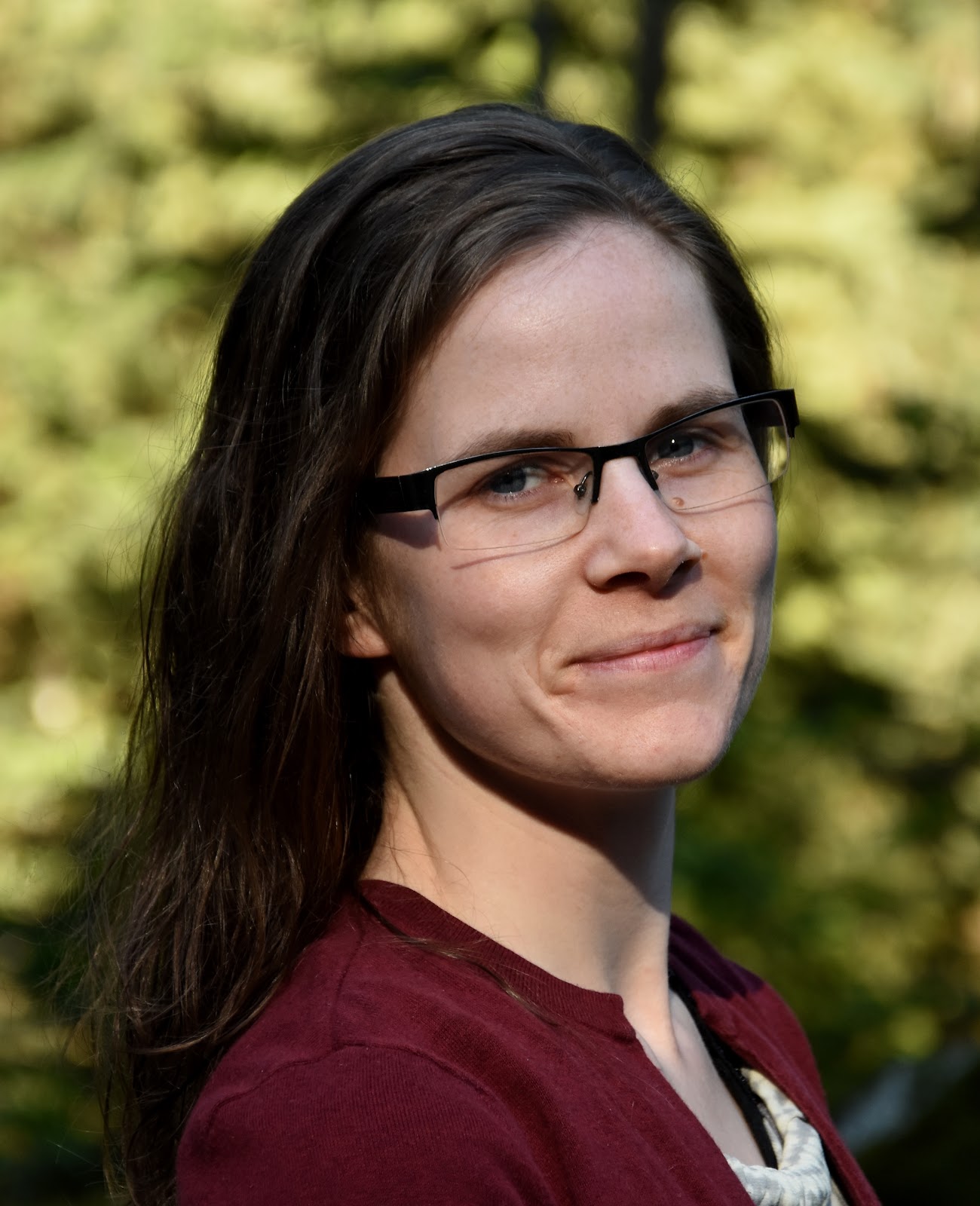 Textile Lab for Circularity - Collaboration Strategist
Emily is an experienced Project Consultant with a demonstrated history of working in sustainability and change management. With a Bachelor of Bioresource Engineering, she has specialized in two primary fields: waste prevention and resource recovery and the grassroots evolution of collaborative organizational and governance structures. In the past, Emily has designed and executed waste audits and solid waste management plans for private and public institutions, municipal and regional governments. Emily co-founded and co-facilitates the Master Recycler Vancouver program through SPEC.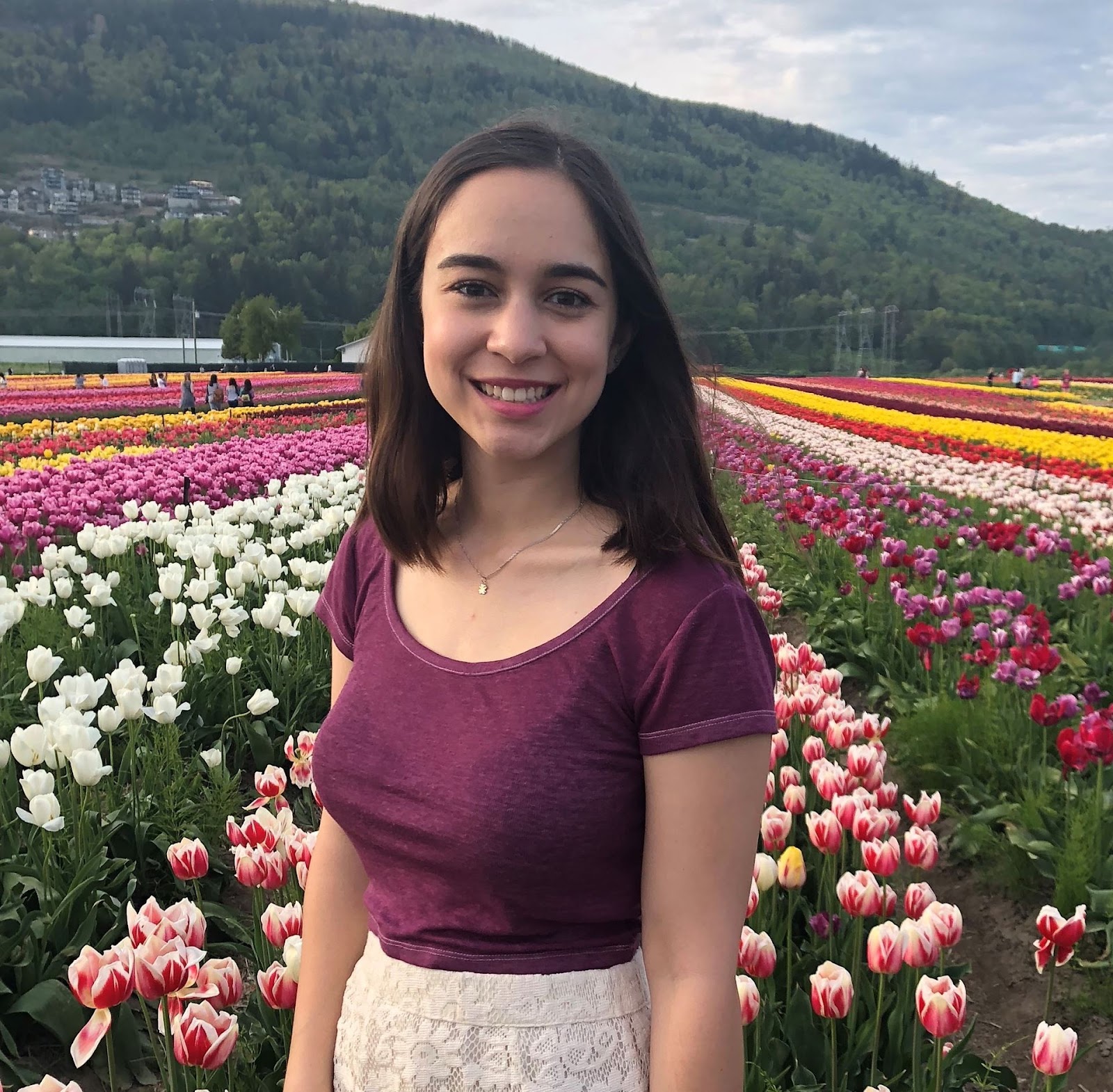 Textile Lab for Circularity - Communications Coordinator
Megan is a marketer and creative communicator with a passion for sustainability and social justice. She is an experienced writer and graphic designer with a demonstrated history of working in the online media industry. As a graduate from the Fashion Marketing program at Wilson School of Design, she has developed a specific interest in the intersection of fashion and sustainability and social justice. She is eager to apply her creative skills within the environmental movement and build a career that makes a positive difference. In her spare time, she enjoys curling, camping, reading and painting.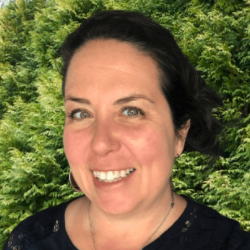 Textile Lab for Circularity - Operations Manager
Tracy holds a M.Sc in Strategic Leadership Towards Sustainability, is a 3x TEDx speaker and an award-winning author of the personal sustainability guidebook, Your Green Family Blueprint. She is the founder of Sustainable Living School, an online, on-demand education platform focused on providing sustainable living guidance for individuals to accelerate their positive impacts from home.
Tracy transitioned from a career in geology in 2007 into sustainability roles and brings a diverse background of experience that includes corporate social responsibility reporting, training & education, and sales & marketing roles in the mining, engineering, manufacturing and food industries. She is passionate about the power of community to come together around common problems & to find solutions for the creation of a sustainable society & healthy planet.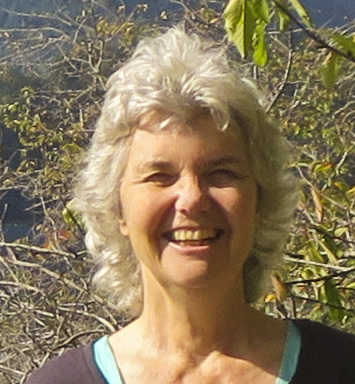 Claiming Our Role as Elders - Program Coordinator
As a professional wordsmith, Barbara works with businesses, industry, government, non-profit organizations, and individuals to research, write, edit, and publish a wide range of content. She has led and collaborated in diverse community education and development initiatives for over 30 years.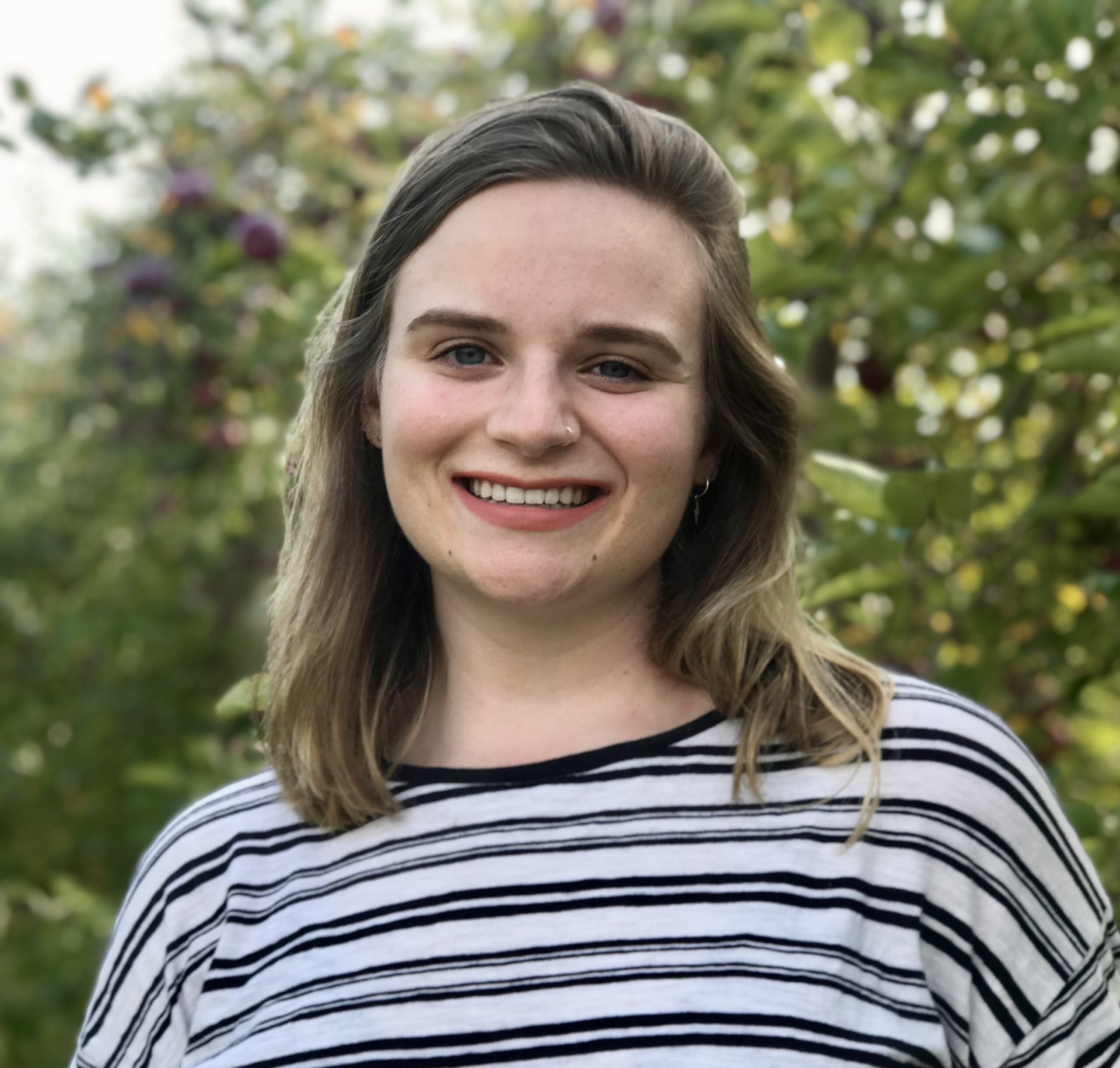 Farm-to-Plate Marketplace - Coordinator
Robyn completed her Bachelor of Science at the University of Guelph, focusing her studies and extracurricular activities on sustainability, food access, and nutrition. Robyn is passionate about good food, and finding ways to be part of building a better food system. She brings experience working and volunteering with other non-profit organizations and is excited to continue to build connections and grow with the Farm-to-Plate Marketplace program. In her spare time you can find her reading a good book, playing board games with friends, cooking, and enjoying the outdoors.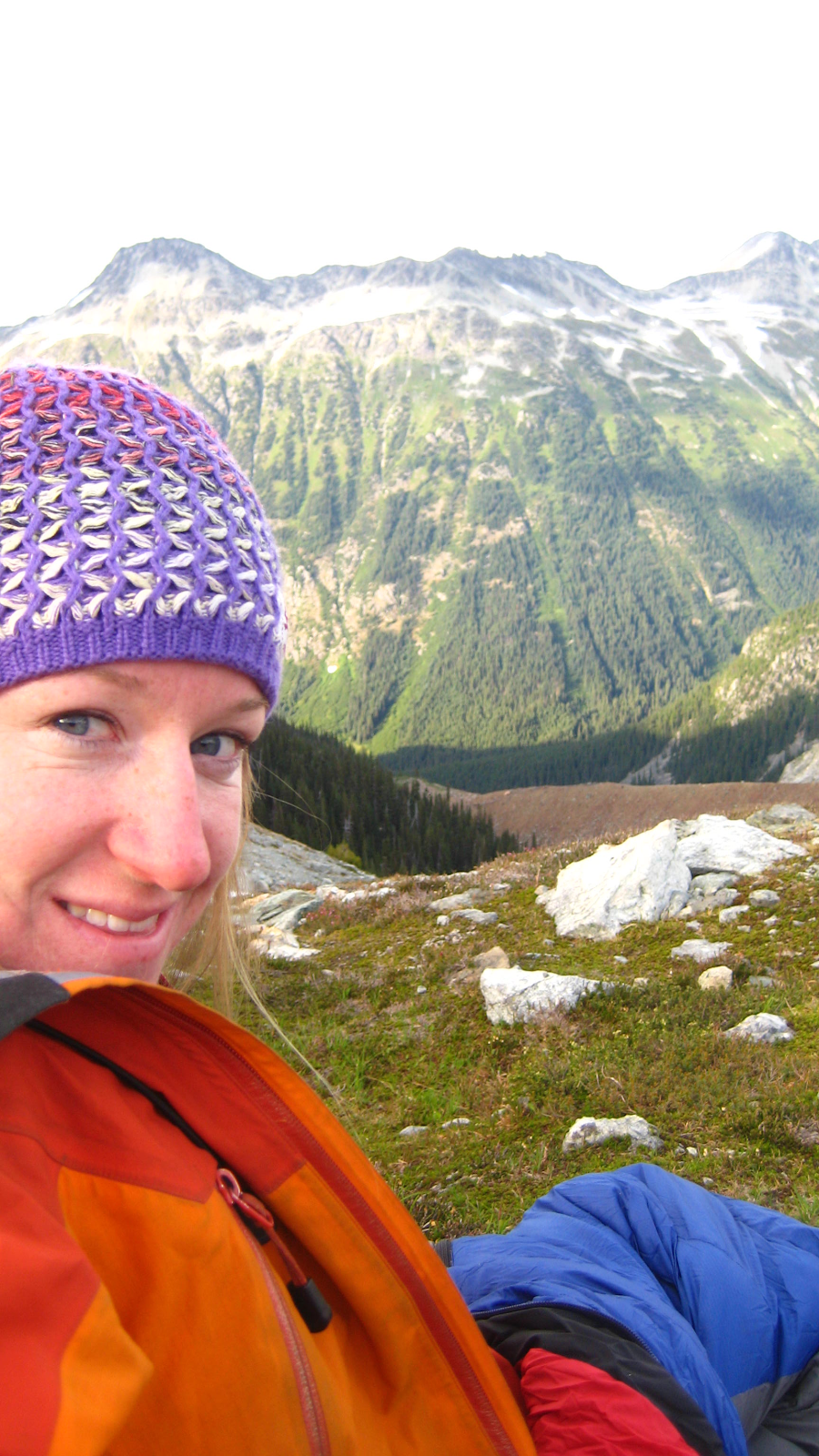 Kate has been a SPEC Director for 6 years and is currently serving as board chair. She enjoys collaborating with SPEC's amazing staff and volunteers to do community-building work that contributes to a more just and sustainable future. Outside of SPEC, Kate holds a Masters in Resource and Environmental Management and works with the Tsleil-Waututh Nation as a Natural Resource Planning manager.  Like many of you reading this, Kate is an outdoor enthusiast and follows the words of Edward Abbey who says "It is not enough to fight for the land; it is even more important to enjoy it".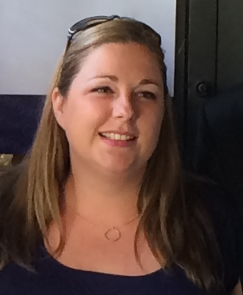 Ruth has a passion for sustainability and the connectivity of our environment. She has been a volunteer with SPEC since 2014, and is currently the Secretary of the SPEC Energy & Transportation Committee. Ruth holds a Bachelor of Science in Environmental Sciences from UBC, and focused her studies on physical sciences such as hydrology and meteorology. Ruth helped the Village Vancouver Transition Society develop their Food Energy Descent Action Plan and loves being involved with community events. In her professional and personal life, Ruth thrives on learning and teaching, and is very excited to learn and contribute as a member of SPEC's Board of Directors.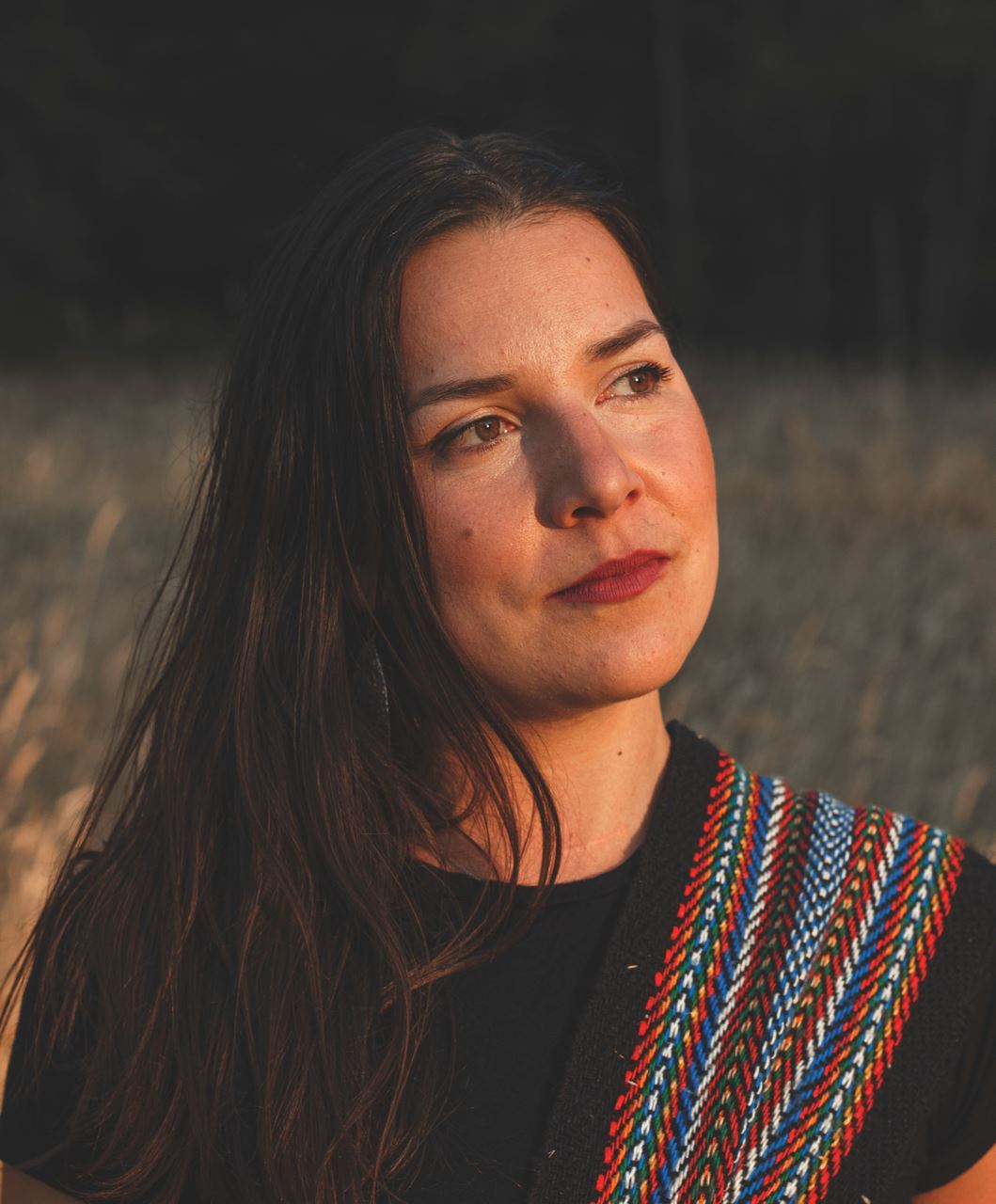 Shayla had the opportunity to grow up on Quadra Island, BC; the traditional, unceded and ancestral lands of the We Wai Kai Nation. It was here that she developed a passion for the ocean and environmental conservation. Through her undergraduate studies at Quest University Canada, she has travelled the world from the Arctic to the Amazon studying biodiversity and working with Indigenous youth. Shayla currently works as a Marine Conservation Planner to create, establish and manage Marine Protected Areas with the federal mandate to have 25% of Canada's oceans protected by 2025. She is a proud member of the Métis Nation and is interested in bridging the intersectionality of environmental conservation with Indigenous ways of knowing the land. She believes that recognizing our diversity and differences is a way to build strength and find solutions together.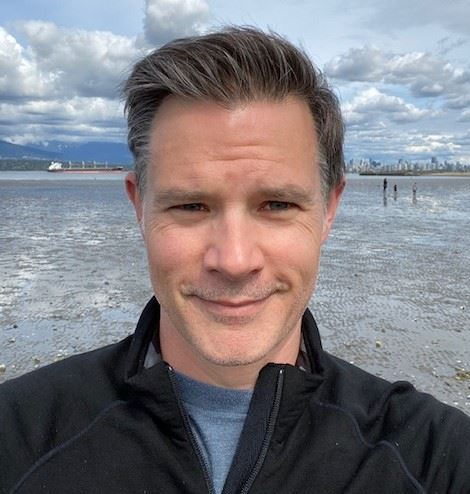 Matt is a finance professional with a passion for sustainable living, the environment and the outdoors. He has more than 18 years of finance and operations experience across multiple industries in Canada, the United Kingdom and  Australia. He has experience in all aspects of financial operations and has spent the majority of his career helping scale and grow local startup and technology companies. Matt is a member of both the Chartered Accountants of British Columbia and the Certified Practising Accountants of Australia. 
Although born and raised in Australia, he has called Canada home since 2005 and lives in Vancouver with his wife and kids. In his spare time, he enjoys camping, hiking, gardening, cycling and travelling.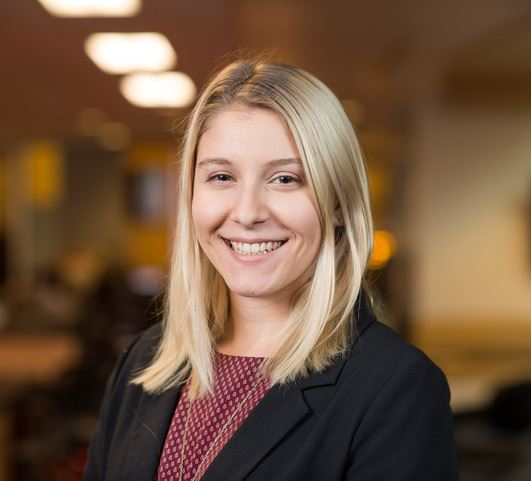 Robin grew up on the unceded territory of the Duwamish Nation in Seattle and is a graduate from the University of British Columbia with a BA in Psychology and Political Science. She has worked a number of roles at SPEC – most recently as the Communications and Volunteer Coordinator. She is currently working as a Product Designer and brings various experience in design, communications and public relations to support SPEC as a board member. Robin is an advocate for environmental justice and brings that lens to every aspect of her work.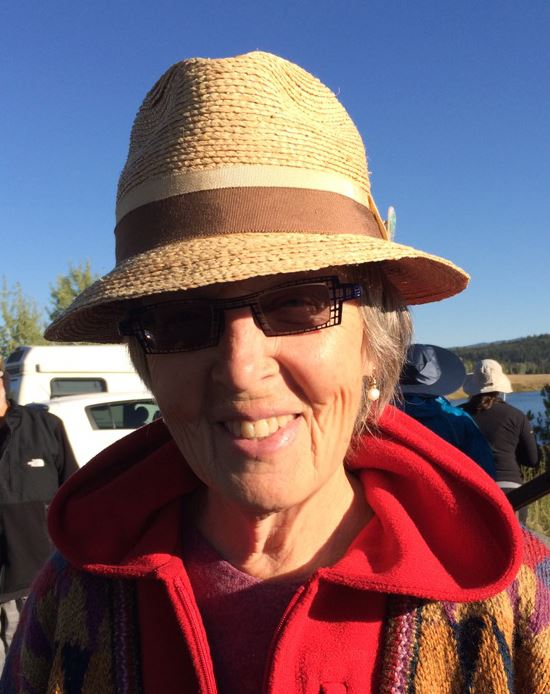 Carole has a doctorate in nutrition and has developed and taught university and adult education courses for 40 years, promoting local, sustainable, and just food. She's been a SPEC director since 1996, and adds her experience being on community boards to the SPEC Executive. She is the past-chair of the Vancouver Food Policy Council, advising City Council on food security; a master gardener, with 35 years of organic gardening experience; and an enthusiastic camper and creative cook with her partner Rick. She speaks and offers workshops on a range of topics that pertain to food security and gardening, is an avid jazz and gospel singer, and is a dedicated meditation practitioner.  In 2018, Carole was acknowledged by the City of Vancouver for her thirty five years of volunteer work in the community as the recipient of the Vancouver Award of Excellence in the category of Healthy City For All.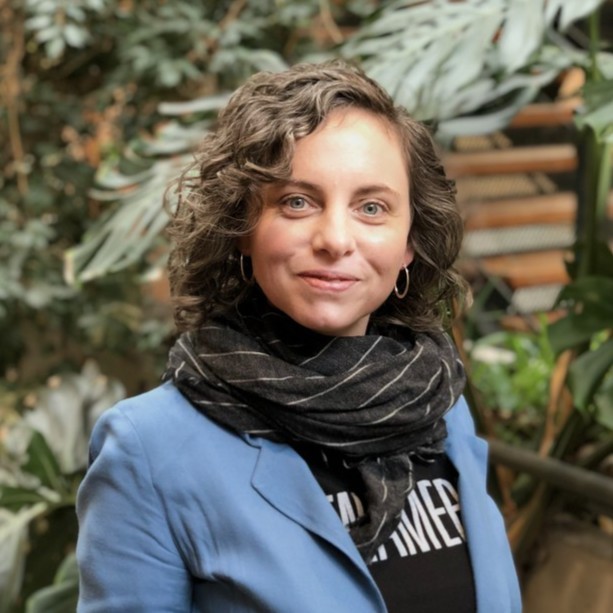 Alison was born and raised in BC and has lived on the unceded territories of the xʷməθkʷəy̓əm (Musqueam), Sḵwx̱wú7mesh (Squamish), and Sel̓íl̓witulh (Tsleil-Waututh) Nations since 2009. She has been a volunteer with SPEC since 2016, and always enjoys connecting with the wider SPEC community as we find ways to empower one another to build climate resilience. Outside of SPEC, Alison is a certified teacher with over fourteen years of experience in curriculum design, program development and community outreach. She currently works as a Training Advisor with a First Nations Fisheries Commission. In her free time, you can find her hiking with her dog, camping in the woods or biking around the city.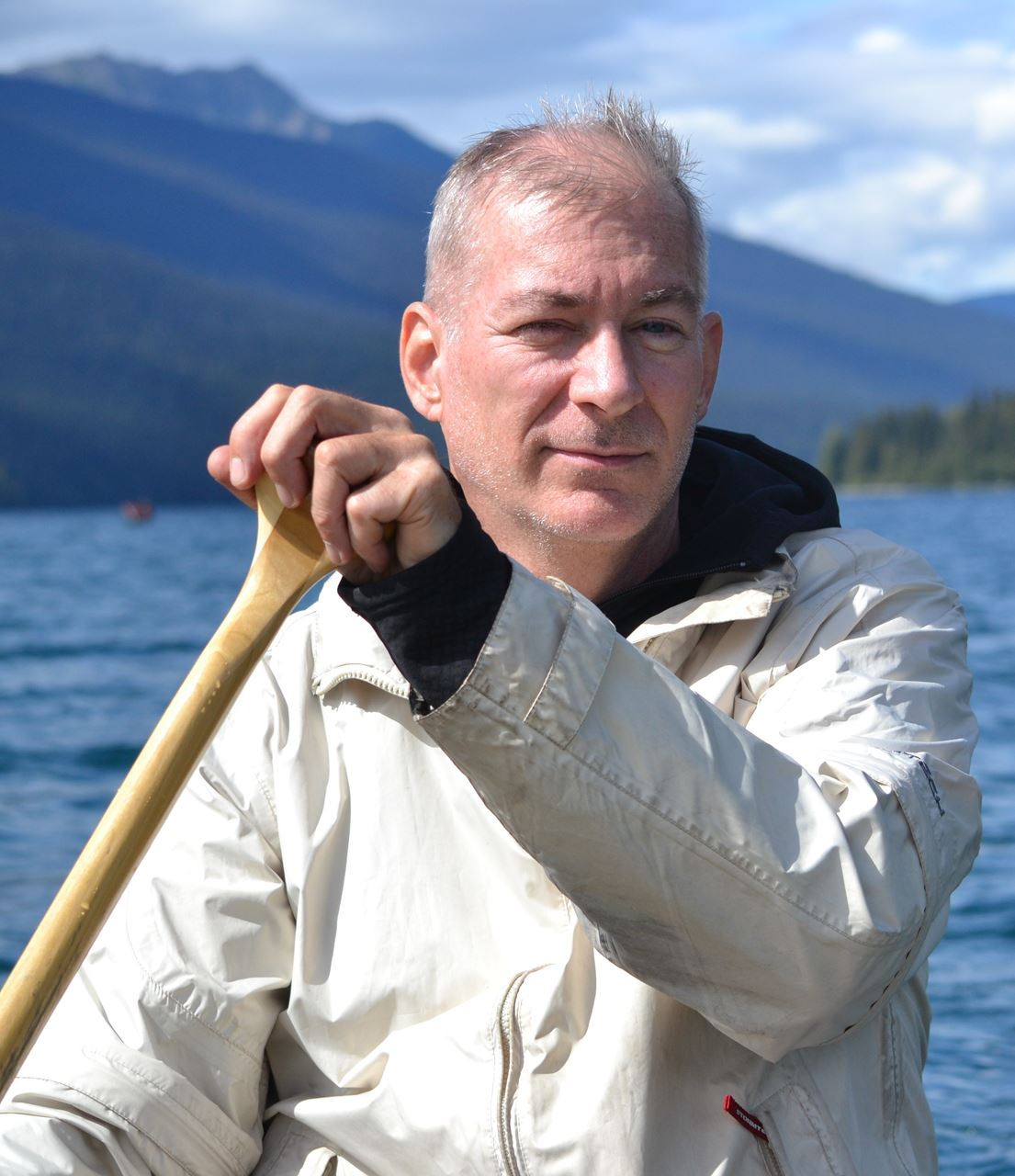 Chris is a technology integrator and  project manager with a passion for technologies that simply make sense. He works to provide local residents with expertise in resolving their technology needs, from solar cells to bicycles. He enjoys teaching youngsters of all ages how technologies work, with hands-on activities. Volunteering at the Ponheary Ly foundation in Cambodia, to help school children keep their bicycles on the road, was one of his first initiatives. With over 30 years of experience in IT, he has managed projects from garden sheds to data centers. Chris holds a B.Sc in Electronics and is a certified Project Management Professional.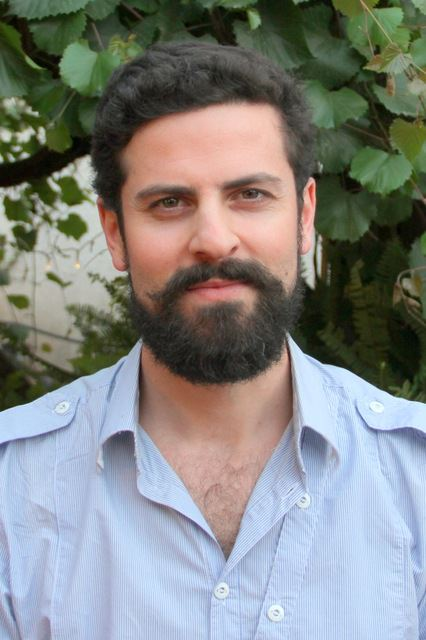 Daniel has an M.A. in Conflict Resolution and his mission is to engage in society's large, multi-party, cross-sector problems. This has brought him to the world of waste, where he now operates a consultancy at the crossroads of waste management and behaviour change. He has experience working in waste planning research, private recycling and Extended Producer Responsibility (EPR). He also has been co-facilitating and developing the Master Recycler Vancouver program since 2015, empowering new and local waste reduction and prevention champions. His main focus with the Board is in applying the sociology and psychology of behaviour change to help SPEC achieve its mission and vision. Daniel is thankful to be able to live and play and work on this beautiful land and tries to live in a way to protect it for generations to come.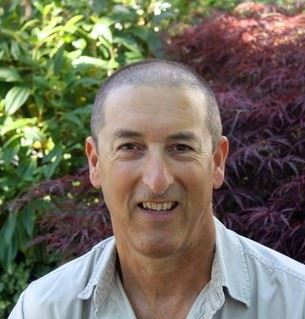 Eyal has more than 25 year of experience as a waste management coordinator and consultant. For the Vancouver Folk Music Festival, he has volunteered on its waste committee for 27 years, holding the lead role for over a decade. He has been coordinating the Car Free Day Green Team for the last 5 years. As a volunteer on SPEC's Zero Waste Committee, he was part of the team that developed and launched SPEC's Master Recycler Vancouver program in 2015. Eyal is a Dr. of traditional Chinese medicine and acupuncture, as well as a master herbalist in western herbal medicine. He works in his private clinic in Vancouver.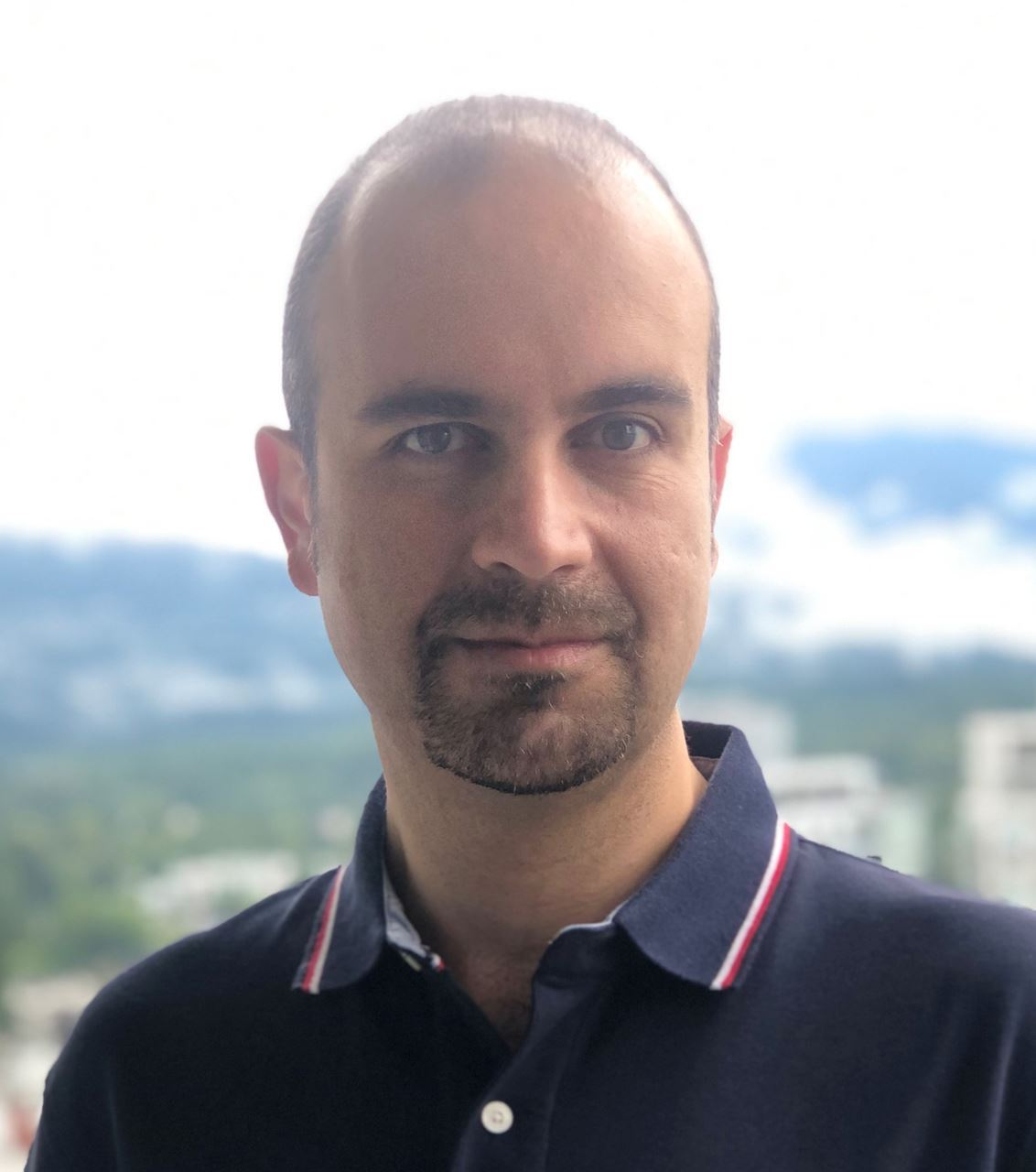 Farhad is a project management professional and studied sustainable business leadership at the British Columbia Institute of Technology (BCIT). He managed several social responsibility and public affairs projects prior to joining SPEC. Farhad is passionate about community engagement and development and enjoys conducting research related to the social, economic and environmental pillars of sustainability. Farhad and his wife Maryam, love to travel around the world, gain new experiences and learn about other cultures. Reading history, hiking and playing soccer are his other favourite things to do.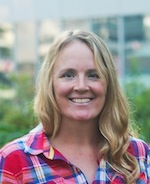 Tara is the Associate Director of Sustainability and Community Programs at the University of British Columbia Botanical Garden in Vancouver Canada. She is co-chair of Vancouver's Food Policy Council and has been a board member at SPEC for over 10 years. She has worked internationally as a consultant with the UN-Food and Agriculture Organization. Her publications, presentations and educational programs relate to climate change, food systems, sustainability education, agriculture, pest management and food policy. Her ideal Vancouver day involves biking to Spanish Banks and spending low tide skim-boarding with her family and friends. She has been car-free since 2006.