Written by Robin Hadac. Robin is an incoming board member and former Communications Coordinator at SPEC. She is passionate about environmental causes and loves inspiring others through storytelling.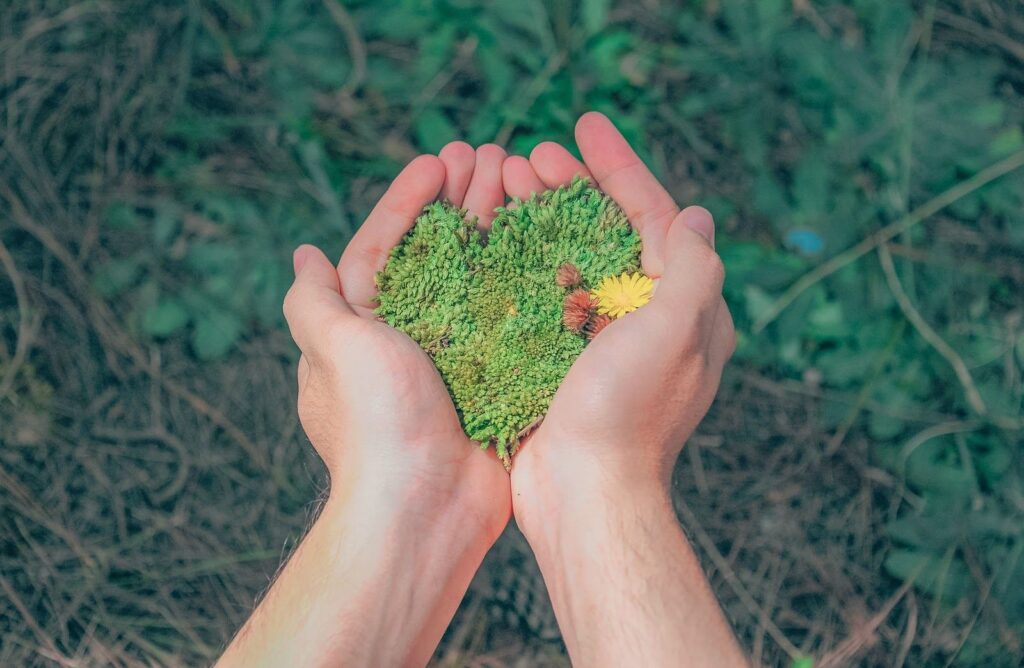 After Cyber Monday is Giving Tuesday, also known as National Giving Day.
Giving Tuesday is a global movement for giving and volunteering, during a time of year when charities, companies and individuals join together and rally for their favourite causes.With plenty of stories online about charities receiving large donations from generous benefactors, it appears as though Canadians are more charitable than ever. Earlier this year
the Vancouver Art Gallery received a $40-million donation from the Chan Family, a wonderful example of the Canadian charitable spirit. Similarly, crowdfunding, the act of raising many small amounts of money from a large number of people (typically via the Internet) is on the rise. Facebook recently incorporated a crowdfunding feature into their platform making it easier than ever for people to give (and share) on social media.
With all this information circling about donations, would you be surprised to learn that charitable giving is actually decreasing in Canada?
A report released last year by CanadaHelps outlined all the ways donor bases have decreased in the past 10 years, despite the growing Canadian population.
The charitable sector is incredibly valuable and provides immeasurable benefits to the Canadian public. If donations continue to decline, there will be an unfortunate lack in many services non-profits provide for our society.
If that's not enough to spark your giving spirit, here are six reasons why you should donate to a charity on Giving Tuesday.
1. Give the gift of charity instead of more stuff
With Black Friday and Cyber Monday madness, it's easy to buy into the consumer craze and purchase unnecessary stuff. Charitable giving allows you to get into the holiday spirit without contributing to the growing plastic pollution problem pervasive in North America.
2. The charitable sector makes up 10% of the Canadian workforce
As one of the largest employers in Canada, the charitable sector relies heavily on donations (among other sources) to pay the fabulous people working there. Charities attract a wealth of talented and driven people that are necessary to run their programs, however it can be a financial juggling act to keep that talent. Donating supports a cause and the Canadian workforce as well.
3. Environmental and indigenous causes receive the fewest donations
Data from a CanadaHelps report and an Imagine Canada report show that there is a large disparity in where Canadians donate. Some of the categories that receive the most donations are social services, health and religion organizations. Among the bottom are indigenous causes, environmental issues and arts and culture. Giving to causes that are generally under-supported is a great way to give your donation extra impact this Giving Tuesday.
The Giving Guide, CanadaHelps, 2018
4. The largest 1% of charities receive 85% of Canadian Government funding
With a huge proportion of government funding going to large organizations, small and medium sized charities rely significantly and disproportionately on charitable giving. Since small and mid-size charities often don't have the means to raise funds this can put them in a tricky spot. That's why Giving Season, or the last three weeks of the year are so important for fundraising.
5. Everyone can be a philanthropist
Frequent coverage of billionaire philanthropists donating thousands of dollars makes donating seem like it's just for the uber wealthy. But philanthropy is a value not an action, meaning everyone can be involved! Every donation is appreciated, no matter how big or small. So give back this Giving Tuesday and know you are making a difference in the world.
6. Get into the giving habit
Small, monthly donations are just as important as large end-of-year sums. Most charitable giving is done during Giving Season. However, imagine running programs year round when the majority of funds come in December. This can be challenging. That's why monthly donations are so crucial to sustaining recurring programs; it gives the organization yearly financial security. Practice giving this Tuesday by finding a cause you support, getting familiar with a charity or two and sustaining a lasting impact.
Are you ready to give?
There are many different ways you can donate. Donations can be made directly to a charity via their website, or online using sources like CanadaHelps or Charitable Impact.
In case you'd like to support sustainability here in Vancouver, you can help support the wonderful work SPEC does for our environment by donating here.
Your donation this season will help us provide climate change education to students in Vancouver, give services to farmers that practice sustainable methods, teach individuals how to go zero waste, and promote resilient neighbourhoods.
As a small non-profit with a dedicated staff, your charitable dollars go a long way towards achieving our vision of a healthy and sustainable urban landscape.