Written By Dr. Carole Christopher, SPEC Guiding Elder and Director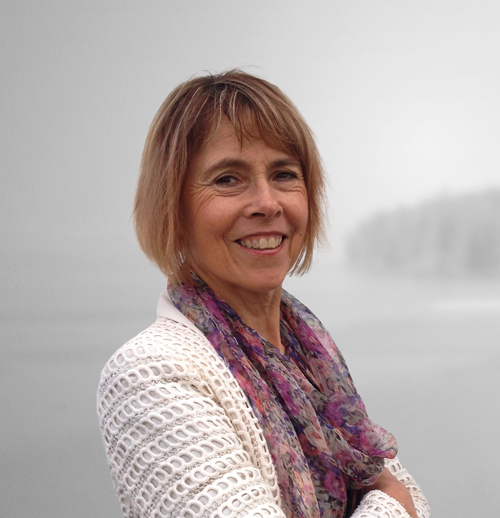 I met Patricia (Patty to me) 35 years ago when she was a lawyer with the BC Federation of Labour and I coordinated an ecumenical Centre for Justice & Peace. We bonded around shared faith, a core belief in the common good, and a commitment to peace, justice, human, and environmental rights.
From 1984-85, in advance of the forthcoming election, we created and toured a workshop helping voters discern the pros and cons of the North American Free Trade Agreement. Between 1988 and 1991, we put together "The One Conference", an early attempt to encourage peace, justice and environmental activists to work together for the common good.
Over the years Patty has continued to contribute to this movement in many ways. She reads and researches the issues, is unafraid to praise or critique her colleagues and urges understanding of her opponents. I have seen her stop her law practice when the movement needs her when she believes she can make a difference.
I have been particularly moved to see how she comes alongside young people, determines the kind of encouragement they need and provides that until they fledge and fly off to do their life work. She listens and provides space to explore their big ideas. She might introduce them to other mentors for a better or deeper fit. She might help develop a strategic plan, or take them to breakfast just to make sure they have a solid meal when they despair about the state of the world. She often checks in to see how they are doing, sends them a book or article that might uplift them or an article they might want to read or she might pay their fee at a conference. Or sometimes she puts some measure of financial security underneath them to allow them to find their pathway to leadership. She puts aside personal convenience in order to live out an ethic of service to her 'villagers.' She does all this with the support and encouragement of her life partner, Malcolm Maclure, a UBC Professor and climate activist in his own right.
I asked Patty recently about the influences that set the course of her life. She quickly credits her family upbringing. Her earliest memory is of her mother taking time away from the family to work with refugees in what was then known as Belgian Congo. Her father helped shepherd Vietnamese boat people to safety. The saga of her grandparents on both sides of their Irish families reveals a common ethic of service even though they came from different 'strata' of society and held different political and religious beliefs. Accumulating wealth was never a high value in the family and the ethical response to money was to share it. Service was, and is, the prevailing source of meaning.
Patty often mentored new lawyers. She helped pioneer mediation and notes that it inevitably involves mentoring and modelling on how to manage ongoing conflict. She encouraged the mediators she trained to learn about themselves in therapy to understand their own biases and how their use of power impacts their clients.
Patty was the longest serving member of the Board of Sierra Club BC. In the early 2000's, at her urging, the Club became the first ENGO to use a climate lens for all its work. A recent history of the Club credits her with playing a pivotal but unseen role in the introduction of BC's climate tax. In 2011 in response to the Canadian government's dismal approach to climate change she co-founded Leadnow.ca
But the lingering struggle with grief and despair that many climate/justice activists feel is part of her struggle too. At the beginning of 2020, she made a deliberate choice to pursue hope, and as she puts it, "to stop pursuing the study of despair". Part of this project is to seek out young people who are contending in impactful ways with the climate justice crisis, to engage them in conversations about hope and to publish their profiles in a weekly column in Canada's National Observer* which she applauds for giving these young people a voice. An editor remarked that her pieces give the staff a shot of hope every week. https://www.nationalobserver.com/u/patricia-lane
I asked Patty if she had found hope. "Absolutely!" she said. In 2021 she'll continue these articles but she also intends to explore the word "Belonging" – along with doing a deep dive into more fully understanding the motivation and values of the Alt Right.
Patty has developed a workshop series to teach people how to use Appreciative Inquiry or Deep Listening as a means of talking respectfully and persuasively across differences especially about climate change. Patty has offered to share the workshop with SPEC which we are grateful for.
*We, at SPEC highly recommend Canada's National Observer, The Tyee, and The Narwhal as sources of in-depth analysis on many topics, including excellent information on climate change.  As solutions journalism news sources, they are committed to what adds to public knowledge and public good. They are an important, perhaps crucial counterpoint to conspiracy theories and sensationalism of social media in particular.
Written By Dr. Carole Christopher, SPEC Guiding Elder and Director